We already spend the majority of our time on our phones, so it's inevitable that you have work-related applications downloaded. Especially in the healthcare sector, certain apps have become sophisticated and almost necessary for many professionals in recent years.
From medicine to translation, these apps provide clever solutions to everyday problems.
Today, we will explore which apps many optometrists use daily. Maybe one of them will be the app you've needed all along.
7 Phone Apps Every Optometrist Needs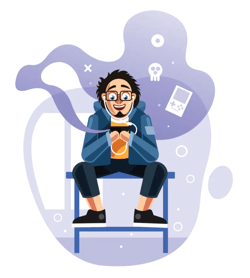 GoodRx
Available on both Apple and Android
If you need to find a prescription that fits your patients' budget, GoodRx is the app everyone is using to find medications. The app helps patients search for the most affordable prescriptions for their needs at their local pharmacies (by zip code). Show your patients how to use it and encourage they download it themselves.
Available on both Apple and Android
If you need a more organized view of all the information about the medications you're prescribing, Epocrates can help. The app includes pricing, dosage, side effects, drug interactions, alternatives, and more in its expansive database of medications. It might be the most widely used app in the medical community.
Although this is actually a website and not an app (yet), many ODs find it essential for their everyday workflow. You can search through its database of all contact lenses and ophthalmic medications to see which powers are available and conduct cost comparisons on your phone during the exam. The site is donation based, not sponsored by any specific companies or product providers, so you know you're receiving unbiased information.
Available on both Apple and Android
Breaking down language barriers is especially crucial in areas with prominent minority populations (California, Texas, NYC) whose first language might not be English. In order to connect with these patients, OpTranslate helps you translate common optometry questions, special areas, patient education, and diagnoses with correct phonetic pronunciation. They have a plethora of information and quizzes to help you improve your knowledge.
Available on both Apple and Android
Clover is a compact countertop point-of-sale system that accomplishes your practice's payment processing needs. The app will help you process fast, secure, and reliable transactions with your patients on your phone or ipad. Clover is also connected to an app market that lets you pick and choose any additional tools.
Available on both Apple and Android.

An abbreviated list of Eye Handbook's features are listed below from the National Library of Medicine:
Patient Education Videos/Material
Eye Atlas
Testing Tools/Calculators
Practice Efficiency tools
Revenue/Coding tools
Physician References
Board Review Material
Lectures/Videos
Meetings/Journals Portals
Selected American Academy of Ophthalmology (AAO) Content
Treatment Reference Manual
Forum Discussion boards
Eye Care Professional Directory
You can also perform diagnostic testing on your mobile device using the app as a supplementary tool. With videos, lectures, and over 10 years of development, the app is well-stocked with diagnostic information.
Available for Apple only
For even more medical help, the New England College of Optometry has created an app with OCT reference materials and images for retinal diseases. It's designed to be used during the exam, so every link and piece of information can be found within the app.
---
We know what you need to succeed in your practice. Our Guide to Making a 5 Year Plan can help you today.