Patient growth is a big piece of the practice success puzzle. And, making sure that your practice is equipped with the tools you need to provide the best possible patient experience is an important part of growing your practice.
These days there are so many options for patients in the world of healthcare, and so many different factors that patients consider when choosing a new healthcare provider. What is your practice doing to stand out from the crowd, and how do your processes help boost the patient experience? It's important to look at your practice from the outside to get a perspective of how your patients feel. What do you personally look for in a healthcare provider? How can you implement some of the most important things that you look for in your own practice?
Building the Best Patient Experience in Your Optical Practice
Convenience
With the fast-paced society we live in today, convenience
is one of the most important things for patients.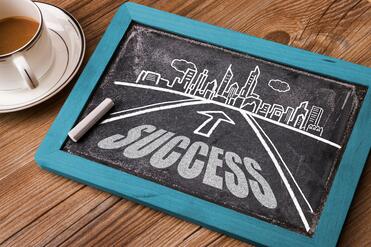 What can you implement in your practice to make any step of the appointment process easier for patients? Online appointment scheduling is a big one! And really, appointment setting shouldn't be the only thing done online, but other things too like paying bills, or reading up on treatment instructions.
If you're not providing an online appointment setting option you could be missing out on patients who move onto the next practice they find on google that has the convenience of online scheduling.
Access
As we mentioned before, appointment setting shouldn't be the only thing done online. Patients want to have easy access to their medical information to help keep them active and engaged in their healthcare. If they always have to call your office to get the latest info, it's not making it as easy for them to stay involved.
Having a patient portal built into your EHR software is going to make things easier for both you and your patients. It will give your patients quick access to things like pre-appointment paperwork, secure messaging, visit summaries, and more. Your patients will probably spend less time calling you for answers to their questions, and information entered into the portal can quickly be added to the patient record in the EHR.
Communication
We mentioned that the patient portal provides an extra avenue of secure communication between the doctor and patient, but communication needs don't stop there. The best doctor-patient communication will help strengthen your relationships and build trust with your patients. But, maintaining a healthy line of communication goes way beyond the computer screen.
You can't rely on technology to do everything for you, especially when your patients are sitting in your exam room. Sometimes, desktop monitors can get in the way of communication with your patient if you're stuck with your back facing them, or if you're far away in the corner of the room. Tablets can help with this communication barrier in the exam lane as they make it easier to share information with your patients as you can sit next to them and read off the device together.
Optometry software solutions can help your practice meet the latest needs of your future patients. Check out how Uprise will help your practice grow your patient base!