Retail is an important part of your optical business. Paying attention to popular retail trends and applying those ideas to your practice is a good way to boost sales in your optical shop. Our friends at The Optical Vision Site have summarized ten retail trends from Accessory Magazine via Planet Retail Report, The Future of Retail: 10 Trends of Tomorrow. We think this list provides valuable insight as to where the market for both retailers and eyecare professionals are going.
10 Retail Trends to Know for Success in Your Optical Shop
1. Fewer, but More Impactful Stores
Many retailers are going out of busness or shutting down stores.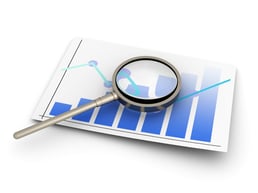 In the optical industry, both wholesale and retaile entities are being bought. On the wholesale to retail side groups such as Vision Source were bought by Essilor. Both Essilor and Luxottica have transitioned from an exclusive wholesaler to wholesaler and retailer as well as from brick and mortar to online. One the retail side, the big continue to get bigger.
The blending of wholesaler to retailers isn't just with larger companies. Small wholesalers are opening up flagship stores and retailers are starting to develop their own eyecare companies.
You also see companies such as Selima (wholesale and retail) opening up separate online divisions such as Russell Westbrook eyewear.
2. Working Together to Stand Apart
Traditionally eyecare professionals have teamed up with ophthalmologists, dentists, or audiologists. What they are saying here is to look out of the proverbial box and seek others that are unique and different from you. We can see this a few different ways in our industry:
Eyewear collaborations from The Row (Olsen Twins to Oliver Peoples, Thierry Lasry to Fendi, Designer collaborations, Silhouette, Rigards, Mykita, Linda Farrow, and others).
Eyewear companies joining forces with artists.
Smaller lens companies opening up online "lens only" options to the consumer.
Eyecare professionals opening up online eyewear sites as a separate entity from their brick and mortar location.
3. Race For the Most Convenient Store Experience
Today the store experience involves many factors re-defining customer service. Customer service involves everything from your website to the staff's friendly smile. On top of that, shoppers expect delivery to be fast, reliable, and free.
4. Click and Collect
Click and connect has to do with the order online and go pick up your order. It first started at restaurant take outs, and now that service is available at places like Target and Home Depot. Amazon is experimenting with it opening up Amazon stores. Google drones are playing with drone delivery.
Optical has done this for years with contact lenses. Will it be possible to expand that into eyewear and accessories?
Mobile platforms will change the way consumers shop.
Will mobile or online eye exams like Opernative and Netra Blink change this?
5. In-Store Technology
The tech oriented retailer is emplying technology such as tracking eye movements to understand their shoppers, virtual reality shopping and dressing rooms, payments with Apple Pay, and the use of wearable technology to enhance the shopping experience.
In optical the technology is that the sale is done in the exam room. With technology, the patient has the eye exam and in that room, they review different lens options with the Rx, and try on eyewear. The options are presented, bought, and quickly sent to the lab for production.
6. Personalization to Reach New Heights
This covers several areas - the personalization of eyewear and targeted marketing.
Eyecare retailers are doing this via targeted Facebook and Google ads.
Data is king. The more you know about your customers the better. Collecting data about each of your patients assists in better target marketing.
Personalization of eyewear as well. Build your own eyewear online, interchangeable temples and lenses, 3D eyewear, and the growth of bespoke eyewear. We are also seeing a growth in unique rimless eyewear options as a way to customize the look.
7. The End of Points-Based Loyalty Cards
Loyalty has changed. The consumer wants to be rewarded now, not waiting to stack up points in order to recieve something. Companies, like Walgreens are allowing customers to rack up points via an app. Consider value added perks, like coupons and discounts, instead of a point system.
8. Power of The Peer
This speaks for itself. The questions that eyecare professionals should ask themselves is, "What are we doing to enhance the store experience so that our patients Tweet, Instagram, and post on Facebook about their great experience with our practice?" What happens in the store no longer stays in the store.
9. E-Tail to Open Up Brick and Mortar Locations
In the optical industry, online companies like Warby Parker and Jimmy Fairly have opened up brick and mortar locations. We continue to see that with the growth of Pop Up stores, Amazon stores, and eBay stores that prove brick and mortar is thriving.
10. Product
As the market becomes increasingly more competitive, retailers are looking for products that do not compete with online competition. Whether that product is a luxury, personalized, or exclusive all depends on the brand and demographics.
For retailers to survive, just offereing eye exams may not be enough. Technology, store experiences, mobile, social media, and product will be crucial to grow over the next few years. The important thing now for eyecare professionals is to evaluate what they currently have and look to the future trends as they continue to evolve.