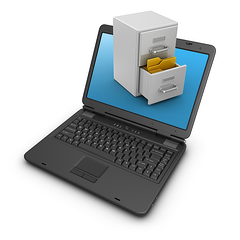 Resources discussing the value of electronic health record (EHR) systems are everywhere these days. But how do you go about realizing that value in your eyecare practice? The devil is in the implementation details, and understanding the ins and outs of EHR implementation at your eyecare practice can help you set the stage for getting the most from an EHR solution.
Melissa McCormack is a medical analyst at Software Advice, a trusted resource of the medical software landscape. Melissa spoke with Cleveland Clinic's Kelli Mangino to uncover the secrets of EHR implementation success. While Cleveland Clinic is a medical center that focuses on clinical and hospital care, the information they share about tackling EHR implementation can be applied to any practice in healthcare, including your eyecare practice.
Mangino is the Director of Implementation for Cleveland Clinic's My Practice Community and My Practice Healthcare Solutions teams. She has assisted practices of all types and sizes with EHR implementation and optimization, and she has shared her insights on what contributes to success.
4 Insider Tips for Mastering EHR Implementation
1. Up-Front OD Engagement
Mangino emphasized the need for up-front physician engagement. Don't leave decision-making up to your staff or an implementation specialist. ODs should be actively involved in vendor selection, and once a vendor has been chosen, you should be involved with creating templates and setting preferences in the EHR system so that the software can work most efficiently with your desired workflow.
2. Benefits of the Patient Portal
Mangino also highlighted the surprising benefits of the patient portal. Many ODs don't expect the patient portal to be a key feature for their practice, but Mangino says it can save practices time and money in addition to boosting patient engagement. Consider enabling scheduling via the patient portal - this will save your administrative staff time on the phone. Or use alerts to tell your patients it's time for their next eye exam - this can save you mailing costs.
3. Continuity and Flexibility
The biggest "wow" factor, though, Mangino says, is continuity. Being able to access the system from outside of the office is hugely appealing to doctors who once felt tied to their desk to complete paperwork. Mangino spoke of one physician raving that she can now go home and have dinner with her family, then sign on from home to finish "paperwork", rather than being stuck at the office.
4. Ease into Implementation
If you're wary about embracing digital records, Mangino recommends that you don't try to do everything from day one. Start out by charting every third patient, or only new patients electronically. Additionally, though EHRs do increase efficiency for practices, Mangino says this doesn't always mean ODs will be able to chart more quickly than they did on paper. In the beginning, charting electronically can take longer as you adjust to the new workflow - so don't try to schedule more patients in the day just because you've adopted electronic records.
Adopting an EHR solution can seem overwhelming, but being aware of some basic implementation insights can help you contextualize how EHRs will benefit your practice. Be engaged from day one, and you'll reap the benefits down the road.
Getting excited about implementing an EHR in your eyecare practice? Take a look at Uprise, VisionWeb's new Practice Management and EHR Solution!