In the field of healthcare, building trust with patients is very important. Your patients have options when choosing their healthcare providers, so how you build your relationship with them is very important in keeping them loyal and for getting word of mouth referrals to your eyecare practice.
But there are a lot of tips that you can incorporate everyday that will help build trust with your current and future patients!
Trust Building Tips for Your Eyecare Practice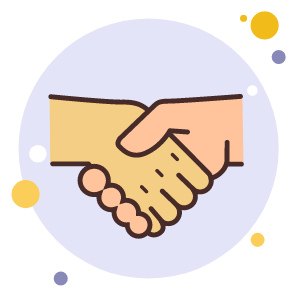 Don't Have a Shady Website.
You may not think the appearance of your website makes a big difference to your customers, but it could be a deal-breaker for your future patients. For someone new to town, the Internet is probably one of the first places they are going to look when it comes to finding new healthcare professionals. One click to your website could cause them to rule you out, or encourage them to set up their first appointment. So make sure you're keeping your website up-to-date with a modern design.
Give Explanation of Machines and Procedures.
Doctor visits have a tendency to make a lot of people nervous. So making your patients feel comfortable while they are in your office is important. Make sure you take the time to explain the machines you're using on them and what each procedure is checking for. Make an effort to not talk over their heads with overly technical and medical terms, and encourage them to ask questions!
Reward Loyal Customers.
It's important to build up a solid base of returning patients who you can depend on year after year. These customers are also a great source for word of mouth referrals. So make sure you reward your loyal customers and give them a reason to keep coming back to you. It could be something as simple as 10% off their next pair of frames, or a small holiday gift you send out in the mail.
Be Honest About Their Options.
The last thing a patient wants is to be confused when they walk out of your office. And different patients will have different needs with different budgets. Most people don't want to be sold on the most expensive option you have to offer. Instead they want honest information about each choice so that they can make the best decision on their own. A big decision for a lot of customers is which frame to purchase. Frames come in a wide range of prices. Don't assume a certain patient is going to prefer the cheapest or most expensive pair. Make them aware of all their options so that they can make the best choice for themselves.
Provide Access to a Patient Portal.
Giving your patients access to an online patient portal can be a big benefit to you and your patients. Patient portals give your patients the ability to interact with health care professionals online to work through treatment and prescription plans. It also helps them monitor their prescriptions and track test results. They will be able to save time by filling out questionnaires and forms before their appointment while also getting follow up instructions without making an extra trip to your practice.
Stay Modern.
There are a lot of things you can do to keep your practice modern and up-to-date. A few of them we've already mentioned, like having a well-designed website and an online patient portal. On top of that, you want patients to be impressed when they walk into your office. And having modern technology in your office will help keep your practice running smoothly in the eyes of your patients. Maybe it's time to start thinking about upgrading your current practice management system. If you've been using the same technology for years there might be something new out there that could help modernize the way your practice runs.
Deliver Info Your Patients are Looking for.
One of the best ways to build trust with your patients is to give them information they are already searching for. If you're active on social media you can easily post important eyecare related information that your patients might already be seeking answers to. If you can provide them with answers to their questions it is likely they will build a trusting relationship with your eyecare practice.
---
Keep your patients interested and well-informed.Take a look at an effective patient portal here.
Originally published in September 2013