Uncertainty is tough on a practice owner. On top of taking swift action to preserve the financial life of your practice, optometrists need to boost the morale of their staff and work hard to retain existing patients. However, ODs don't have to navigate these challenges alone.
Actionable advice and stories from ODs with experience handling practice closures, lease changes, pandemics, abrupt change, and demotivated staff are invaluable to make your practice adaptable for any obstacle.
We include communication plans, staff management techniques, interviews with ODs, and possible growth opportunities in this new resource.
Resetting Your Optometry Practice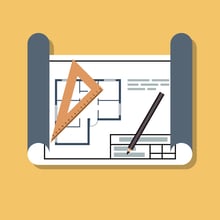 We want to help break down the different ways to reset your practice to make it stronger financially, fortify it against external adversity, and motivate everyone on your team.
In this ebook, we'll include interviews with optometrists from varying backgrounds on how they deal with uncertainty while keeping employees and patients engaged.
Here are the topics covered:
Being Prepared to Communicate with Patients

Managing Staff Through Change or Remotely

A Look into Corporate Optometry

Business Opportunities for an Adaptable Practice

Telehealth & Tools to See Patients Remotely