We have heard time and time again how hard it can be for eyecare practices to maintain a loyal, experienced, and productive team of employees. Lower wages and limited benefits can make it hard to attract and hang on to a good team. We've written a lot of articles on the topics of hiring the right people and creating a culture that your team will thrive in, but a lot of times it's easier said than done.
In our eBook, 12 Insider Secrets from America's Top ODs, we interviewed Dr. John McCormick on the importance and strategy behind building and maintaining a strong eyecare practice team. See how he has successfully built his team over the years.
Dr. John McCormick on Managing Your Eyecare Practice Team
How do you build and retain the perfect team of employees?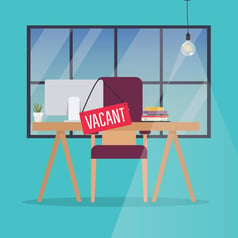 It's really amazing how far a little appreciation can go. I take the golden rule very literally - "Do unto others as you would have to do unto you." So much in fact that it's on the cover of our employee handbook. But, it isn't always obvious what the golden rule might imply, which is why there are another 43 pages in the employee handbook. It clears up behavior that is both acceptable and not acceptable. Things like respecting your fellow employees by being on time, and not taking vacation at times of the year when everyone would like to be away. Building a successful team comes down to putting the right person in the right seat, on the right bus to achieve effective collaboration.
How do you create a positive office culture that keeps your employees wanting to come to work every day?
Share the wealth. Pay well and pay fair. Find out what drives each person in your office. We are all unique and the thing that drives us and gives us a sense of accomplishment will vary from person to person. I know some ODs who do extensive personality testing to determine how to get the most horsepower and make each employee feel as happy in their work as they can.
Check out a few of VisionWeb's best resources on managing employees in your practice:
To read more interviews and advice from ODs, download the full eBook.