After any optometrist experiences a setback or period of uncertainty, they emerge with new ideas, lessons, and avenues for growth. It's beneficial for all eyecare professionals to disseminate these ideas across coworkers and the eyecare community to share their advice.
We wanted to hear about how ODs manage their adaptable practice, so we interviewed 4 different optometrists for our ebook, Building an Adaptable Eyecare Practice.
Dr. Sako discusses how he learned the true importance of OD networking and investing in staff during reopening his practice after shelter-in-place mandates. Below, we're sharing a small excerpt of some of the things we talk about in our latest ebook.
Interview with Dr. Aaron Sako on Growing after COVID-19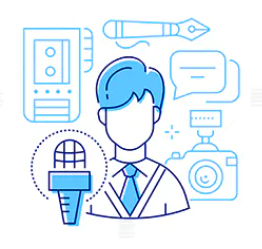 Are there any learning or business opportunities you've found among the changes due to COVID-19?
There are countless learning opportunities we have found during COVID-19. The most important thing I would recommend is to find a group of ODs you trust and can bounce ideas off frequently. It can be a formal or informal study group, paid or unpaid. A few really good options out there are the PERC Presidents Alliance group, a PERC Key Advisor group, a Vision Source administrator-run group or an Opti-Source Peer group. The key is to find those with similar practice goals whom you can get along with and trust to break down processes that improve your business. Set the time aside to meet frequently, ask questions, and network.
In terms of business opportunities, there will definitely be great growth opportunities for offices that have been researching and preparing during their 2 months of closure.
What business growth strategies are you adopting to be ready for the rest of 2020
Most importantly, I will be ensuring we can continue to invest in staff and their training for the offices. If our staff is not invested and well-trained, we will not be able to grow as quickly as we want. I plan to lean on key companies in the industry to provide this training. Essilor Labs has a number of resources to help train offices to increase sales, including capture rate, non-glare rate and transition capture rate, to name a few. I know this will be low hanging fruit, as I don't need to see more patients for growth, just increase our overall revenue per patient.
I will expand our online sales directly off our practices' websites and look into moving to a single company for all marketing, website and SEO efforts for all offices. Marketing 4ECP's does a great job in this arena. I will also be expanding the practice's higher cash paying technologies like LipiScan/Lipiflow, Tear Sciences, Scleral lenses, and myopia control.
I will consider the option to grow through acquisition of other nearby practices. I have already had a few retiring ODs reach out because, after COVID-19, they are ready to hang it up. I am not sure there will be enough time in 2020 for all of this, but it will be plenty to keep me busy well into 2021.
---
Read this full interview and more in our ebook, Building an Adaptable Eyecare Practice.