College students are home for the holidays, working professionals have the time off to take themselves and their family to optometry appointments, and everyone is in the shopping mood this time of year. We know that the holiday rush can get intense, so we wanted to ease your process with some creative ideas.
Sending cards to your patients, throwing an event, decorating your office, and adding festive cheer to your workflow are a few ways you can embrace the holiday season. We already have a non-Christmas Winter playlist you can play for patients while they wait, too. They'll thank you.
Read on for specific tips and tricks to help deal with the holiday rush.
Deck Out Your Optometry Practice this Holiday Season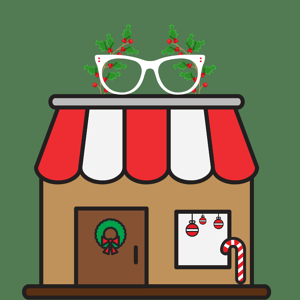 Decor
Although you may initially think decorating your practice is a waste of money and time, you can use new decor as an excuse to highlight specific products and attract attention to your practice. Placing wreaths and tinsel on the exterior of your practice makes it eye-catching, drawing in visitors who are nearby.
If you place a standing chalkboard outside with a different funny, festive, eye-related pun every week, patients have something to post on social media or make them laugh when they're running errands.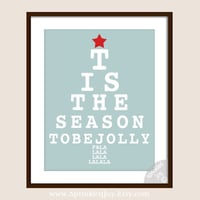 Staff
From charity (soup kitchen, fun run) outings to team potlucks, you have to make sure your staff is motivated and excited to come to work during the holiday season when they'd rather be with family. The first step is to plan a team activity or two for the months of December and January. You could also offer perks like free lunch or white elephant gift exchanges for employees who work on the days between Christmas and New Year's.
Although these celebrations may seem small, it generates a feeling of camaraderie and support in the office because everyone has something to look forward to. If your practice historically does see an influx of patients over the holidays, it's a good idea to check in with your staff to make sure they're taking necessary breaks for their mental and physical health. You can even schedule these breaks in your practice management software so that everyone is held accountable.
End of Year Sales
Naturally, your practice may be offering discounts or bundle deals on optical products to encourage sales. Market your sales or any patient-focused practice events, especially for kids, with holiday-themed email templates. Not only are you more likely to capture your existing patients' attention, but your practice's brand voice will have a chance to shine through when you aren't just sending an appointment reminder email.
We also think it might help attract patients to your sales if you email blog content that includes more holiday-themed topics like the ideas below:
Science Explains: Eye-Catching Holiday Home Decor
How to Use the Remainder of Your FSA Money Wisely
Why You Should Make Doctor's Appointments BEFORE January
How to Prevent Blue Light Damage in 2019
Hopefully we've inspired you to inject some festive cheer into your workflow, team bonding, and patient recall techniques. Have a wonderful holiday season!
For deeper insights into marketing your practice and tips for ECPs, subscribe to our blog. We promise we won't flood your inbox.