In the optical industry, competition is fierce, and patients are hard to come by. This is why having a focus on patient retention is so important. According to one study, it costs five times more to attract new customers than it does to retain old ones. This post provides a few optometry practice management tips that you can employ to increase your patient retention into 2017.
5 Optometry Practice Management Tips To Secure Patients in 2017
Open Multiple Communication Lines

When you diagnose a patient with an ocular condition and
recommend a treatment plan, they may not ask any questions during the exam out of fear, lack of knowledge on the matter, or shock. It's important to open multiple communication lines for your patients so they can securely ask follow-up questions or connect with you and your staff. By opening multiple communication lines and educating your patients on how to use them, you are demonstrating that you are invested in the patient's recovery and care.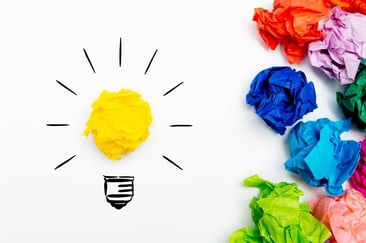 You can increase your patient-to-practice communication by:
Creating "office hours" to field questions from patients in person without the need to schedule an appointment
Provide your personal email or phone number for difficult cases
Use a patient portal with secure messaging features for two-way communication
Educate
Having access to a library full of digital patient education videos can help you explain a complicated diagnosis with your patients and lets them view the video while seated in the exam room. And, being able to share those materials with the patients directly through a secure patient portal will allow them to review the video at a later date or with concerned family members.
By giving long-term access to patient education materials based on treatment codes, best practices, and diagnosis, you can keep patients engaged.
Follow-up
A lot of time passes between appointments. By regularly connecting with a patient, you can stay top-of-mind and show that you're interested in the patient's well being. Using a patient recall solution, you can send personalized messages to your patients to help stay connected and remind them of upcoming exams.
Get Feedback
The best time to get feedback from a patient is immediately after the appointment. By asking a patient for their feedback through a poll, entry on a suggestion card, or anonymous online review, you get insight into what your patient is going through and can remedy bad reviews before they spread to the rest of the community.
Improve Office Workflow
A cumbersome office workflow that wastes your patients' time is going to chase patients away. If you can optimize your office workflow to cut minutes from each lane without decreasing the quality of care you administer, then your patients will feel as though you respect them and their time.
It's important to remember that you want to improve your office workflow without cutting corners and decreasing the quality of care. Sometimes, this can be difficult to do. But, with the right tools in place, your practice can automate many of the manual and error-prone tasks to streamline the patient's journey from check-in all the way through check-out.
Is your office workflow fully optimized? Download this ebook for tips on practice efficiency.