Communication is an important piece of running a successful business. You need to have open and easy communication with your patients and among your own team. In a recent article we found a few statistics that help explain the importance and value in a business that maintains good lines of communication. Let's take a look at a few of the numbers:
39% of employees say they don't feel appreciated at work
4/10 employees are actively disengaged when they get little or no feedback
69% of workers say they would work harder if they felt their efforts were better recognized
78% of employees say that being recognized motivates them at their job
These numbers speak for themselves. We'll take a deeper look at some of the other benefits your practice will receive when going above and beyond to keep communication a top priority in your eyecare practice.
How Your Eyecare Practice will Benefit from Top Notch Communication
Employee Satisfaction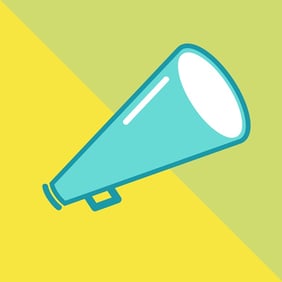 As shown in the stats above, keeping open lines of communication in your practice is going to benefit your staff's satisfaction. Employees will feel more valued and motivated in your practice if they feel their voice and opinion matters to the well-being of the practice. Having regular conversations with each of your staff members will help keep everyone happy and one the same page. And, as the leader in your practice, your team will have more trust in you and you'll have stronger relationships with everyone in your practice.
Communication is also important when it comes to thanking and rewarding employees for their hard work and dedication to your practice. Whether it's verbal, or written notes of your appreciation your employees will feel more valued and comfortable in their role at your practice.
Team Building
Strong communication between everyone in your practice will help build your culture and the teamwork in your office. The more your team enjoys each other and works together the more likely that same energy is going to shine when working with patients in your practice. If you can create a strong team that communicates well it's going to be easier to maintain an efficient workflow and avoid less problems among the team that need to be resolved.
Patient Satisfaction
Your patients are also going to benefit from your staff's communication habits. If everyone in your practice has the latest patient information on hand, the patient is going to spend less time repeating themselves and is going to have more trust in your team to provide them with the best possible care. It will also help your patients feel more valued by your staff when they already have all the patient informaton on hand.
On top of communication between team members to make a patient's visit more enjoyable there are a few ways you can help increase communication between yourself and your patients. Drop the jargon. Your patients aren't medical professionals, and you need to communicate to them in terms that they understand. Devices can also put a strain on communication with your patient. It can make them feel like you're talking to a screen instead of directly to them, so try to remove the devices when having conversations with your patients. The use of tablets, instead of large desktops that are restricted to a certain spot, can help defeat this barrier.