When planning our content and social media strategy, one of the first things we like to do is to look at a calendar and find holidays or events that relate to our industry or our audience. Sometimes, this can take a lot of work to find ways to tie the most obscure holidays and events—National Frankenstein Day—to our customer-base.
You can do the same thing when examining your optical marketing resources for the end of the year. And, the folks over at The Optical Vision Site have already put together a complete list of holidays and events that you can use to promote your practice until the end-of-the-year. Check out the full list here!
We've selected 7 holidays and events that your practice can use to strengthen your optical marketing resources.
7 Events For Your Optical Marketing Resources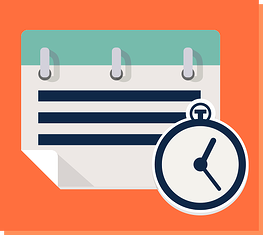 October | Breast Cancer Awareness Month
Show your support to those battling breast cancer and honor those who have lost their battle by posting pink frames on your social media pages. You could also relax your office dress code a bit and allow your staff to wear pink in support.
October | Home Eye Safety Month
Home eye safety is about more than wearing eye protection when using power tools. It also is a reminder to keep harmful chemicals away from the eyes and to use proper eyecare practices. Use this event to educate your patients on ways they can protect their eyes and remind them of proper eyecare practices (especially contact wearers).
October 13 | World Sight Day
World Sight Day is a global holiday that brings awareness to vision impairment and blindness. One way your practice can leverage this day is to create messaging that stresses the importance of routine eye exams, even for those with near perfect vision.
November 7 | Book Lovers Day
Use social media to ask your audience what they are reading and list your must-reads as well. Doing so will give you insight into your patients, help you build stronger patient connections, and help you create a more detailed patient persona to market to.
November 26 | Small Business Saturday
Small Business Saturday could be a big day for you and your practice. Leading up to Small Business Saturday, identify any promotions that you want to run and begin communicating these promotions to your community. Be sure to thank your loyal visitors and make any newcomers feel so welcome that they come back again.
December 5 | International Volunteer Day
Block off all or part of the day to give back to your community. Whether you're cleaning up a park, running a toy drive, or giving a helping hand to a shelter, volunteering is a great way to show your appreciation for the community that you serve and it will boost your office morale.
December 18 | Bake Cookies Day
I'm going to be honest, I didn't know that Bake Cookies Day existed. But, now that I do, I have added it to my calendar!

Your optical practice can observe Baked Cookies Day by making fun-shaped cookies to share with patients or by sharing cookie recipes with ingredients that promote eye health. But, if you're sharing cookies with patients, remember to think of your patients with food related allergies.
For a full list of events and other articles that relate to the eyecare industry, visit The Optical Vision Site.