As an independent optometrist, it's important to make sure that you're measuring the right benchmarks in your practice. Not only are you seeing patients on a regular schedule, but you're also trying to manage an optometry business. Successfully doing both can be tricky to balance well. It's important to monitor where your practice is succeeding and failing.
Today, we're going to take a look at one important benchmark that you should be paying attention to at least on a yearly basis: New Patient Growth Per Year. If you're not successfully bringing in new patients each year, it's hard to say that you're truly running a successful eyecare practice.
Quickly Measure Your Annual Optometry Patient Growth


8-10% is the industry average. Are you where you want to be?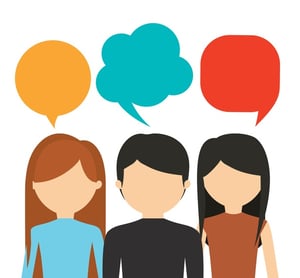 Don't get too worried if you're falling under the benchmark of 8-10%, there are a lot of factors to consider her because every practice and market is different. The age of your practice could have a significant impact on this benchmark, as newer practices are likely to have a much higher percentage of new patients than an established practice.
But, if you aren't happy with where you fall compared to industry norms, we've got a few tips to improve your marketing, and hopefully help you increase the number of new patients walking through your door.
Create (or Improve) Your Website
Everyone searches for information online, so if you're only advertising locally, you should invest in digital campaigns. You need a website that is packed with information that your patients are looking for. Don't forget to include things like your location, hours, insurance plans, and staff bios. The most effective thing you can do is add a call-to-action that prompts site visitors to schedule their next visit while they're visiting your site.
Invest in Search Engine Optimization
Your website is only going to benefit you if people can find it when they input basic keywords into search engines. Part of your marketing budget should include paid keyword search campaigns through Google Keyword Planner and Google Ads. You should also be looking into local searches to target exactly where your market lives, so that they're more likely to be a "qualified" new patient.
Be Selective About Social Media
You've probably heard a hundred times that, as a business, you need to get out on social media. While, we too, think it's important to be on social media, you should only be spending your energy where your customers are spending their time. If they aren't on Twitter, then why should you be? Maybe Facebook is a better option for you. Schedule posts on social media in one or two places so that you don't spread yourself too thin. Social media is only good if you and your followers are actively social, interactive, and relevant.
Utilize Patient Recall

Increasing new customers can be hard, but it's even harder when you're having trouble hanging on to your current patients. A good patient recall system will help you automate and remind current patients about appointments and annual exams to keep them coming back. Some practice management systems have patient recall built in, or you can buy it separately as a third party solution.
Want to learn about 7 other important benchmarks you should be monitoring in your practice?
Read our free ebook below.
Editor's Note: This post was originally published on October 9, 2014. It has been updated for relevance and richness of content on April 4, 2019.