Increasing sales in your dispensary is one way to boost your practice profits. But, making an extra sale is sometimes easier said than done. There are a couple of common patient situations we think you could be taking advantage of in order to close an extra, or bigger sale. Let's take a look at a couple of these scenarios, and see if you're making the most out of them in your practice.
Take Advantage of These 2 Optical Dispensing Sales Scenarios
Asking Contact Patients about Back Up Glasses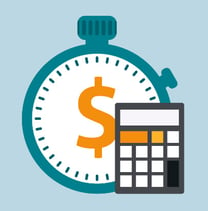 Your patients that stock up on contacts and are typically everyday contact wearers should also be asked about purchasing a pair of back up frames. They might not even be thinking of the benefits of owning a pair of glasses when they are so used to wearing only contacts. You could even offer a package discount for those patients who purchase a full year of contacts to get an additional discount on a pair of frames. Or, you could offer a flat rate on frames of a certain tier.
Try offering a different bundle promotion on contacts plus frames for each quarter. When the year is done you can evaluate which promotions brought in the most sales, and which ones you should ditch for next year.
Don't Assume a Patient Can't Afford Something
Another approach to closing bigger sales in your practice, is to never assume that a patient can't afford something. Until a patient offers you a budget or price point, no frames or products should be off limits. Keeping as many options open for your patients might help you secure a higher sale, but if you jump to conclusions about a patient's budget or style, you could turn the patient off and miss out on the opportunity.
Looking for more ways to boost profits in your dispensary? Download our latest eBook!