With the new year approaching, your practice has to be ready to start fresh with strategies that will attract new patients, retain existing patients, and propel you into the future of your practice. As 2017 nears, your optical marketing plan needs to align your practice with your business and financial goals to help your practice stay relevant.
To help you attract new patients, we pulled our favorite optical marketing resources.
3 Optical Marketing Resources for Attracting New Patients
Develop Your Brand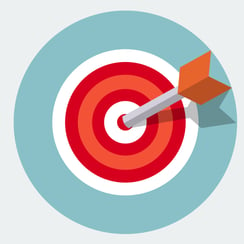 Having a consistent brand message, logo, and look on all of your messaging not only makes it less confusing for your patients, but it also makes your practice look more professional and builds consistency. As you're beginning your marketing plan, ensure that you've settled on a branding strategy that you can use across social media, your website, brochures, business cards, and more.
Use this optometry practice branding checklist to help you create a consistent look across your practice
Define Your Social Media Strategy
Social media is a great vehicle for your optometric practice to use to reach and share any upcoming events and promotions to your patients and community. Understanding how your community uses social media and what platforms they are most active on will help you expand your reach and post content that resonates with them.
Need tips on creating a social media strategy for your practice? Use this guide to creating the best social media posts.
Expand Your Email Marketing Strategy
Keeping in touch with your patients by using email is an effective way to communicate promotional messages. To use email efficiently at your practice, keep your messages brief, be smart about your subject lines, and use affordable email service solutions.
For more optical marketing resources, subscribe to the VisionWeb blog!