Events, like trunk shows, in your dispensary can sometimes be a big hit or a big miss. And, if you've never held this type of event before you probably have a lot of looming questions going into it. Every practice and market is unique, so what is a hit for one practice could be a total miss for another.
It's important to understand the customers that you're targeting and how you can cater to them for your event. Let's take a look at some of the general mistakes you can avoid when getting prepared for a trunk show in your dispensary.
6 Common Discount Sale Mistakes Opticians Make
Not Planning Your Discounts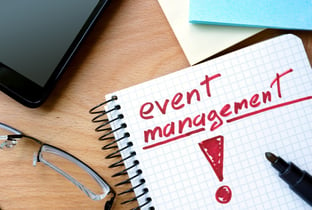 Planning your discounts ahead of time is an important part of your trunk show strategy. You want to be able to provide the biggest discount possible to generate the most interest, while remaining profitable on your end. Work with your frame reps and your labs to see how you can get the best deal for everyone.
On top of the show-wide discounts, you can add smaller discounts that are given out with something like a scratch off card, by popping a balloon, or drawing from a bucket. Fun discount options like these will help keep everyone, including kids, involved and excited when they get that additional promotion.
Not Promoting in Your Practice
As soon as you have your date picked out and your plan in place, you can start by promoting to the patients who are scheduled for appointments in your practice. While promoting on social media, your website, and the local newspaper are helpful, promoting in your practice is the most important. Word of mouth or personal invites are most effective and influential. You could make a postcard-sized hand out for all the patients coming through your office, or even a small magnet to remind your patients of the event.
Missing Out On Your Top Buyers
An important target for your trunk show will be your top 10-30 patients. Sending out personalized invitations to this group will be a nice touch. You can do this with personalized phone calls, or hand written invites. Let them know you value their support, and maybe even offer the select group an additional promotional offer, or the ability to show up an hour early for the best selection.
Trying to Do it all Yourself
Things are probably going to get hectic during the event, so make sure that you've assigned and communicated roles for each of your staff. Keeping everyone on the same page will help the event run smoothly, and delegating jobs is an important part of a successful event.
Not Having a Post-Show To Do List
The work doesn't stop after the show is over. You might have follow up exams after the show for patients who need an updated prescription. Plus, you should be promoting the success of your event with photos on your social media pages to get people excited about future events you might hold.
It's also important to be able to evaluate the success of the event. It's a good idea to set some financial and marketing goals beforehand and see if you reached them when it's all said and done. This will help you analyze your strategy and see where you might be able to make adjustments or improvements the next time around.
Forgetting Freebies and Food
An easy way to get customers in your door is with free giveaways, food, and drinks! Frame vendors should be able to help out with some freebies for raffle drawings or giveaways. You could also ask other local businesses if they have any items to donate to the event in exchange for publicity. This will get the word out about your event even more, and you'll be establishing a relationship with local businesses.
Looking for more ways to step up your marketing game? Read our ebook on how to run your practice like a small business!
Editor's Note: This post was originally published on March 10th, 2014. It has been updated for relevance and richness of content on August 21st, 2018