When you are running a busy, independent eyecare practice, you don't have time to waste. So, finding the most efficient way to perform your daily tasks is a must. When it comes to optical ordering, if you aren't ordering smart, you aren't ordering right. Placing your orders online is the smartest way to get the job done, and will get your patients their orders back 1-2 days faster than with traditional ordering methods, like the phone and fax. Today, we want to share with your some ordering tips that will save you valuable time in your eyecare practice.
Save Time with These Optical Ordering Tips
Connect to All of Your Labs Online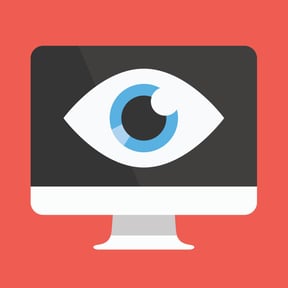 It's no secret that placing phone orders with your labs takes up a lot of time. Skip the phone call and order online, quickly and efficiently. If you want to take it a step further than visiting separate sites for all of your labs, you can look into an online ordering service that lets you connect to all of your labs from one site so you don't waste time jumping around from site to site to place orders.
Use Automatic Error Checking
An ordering solution, like VisionWeb, features automatic error checking so you get orders right the first time. Nothing feels like a waste of time having to re-contact a lab to fix a mistake, delaying the order. Electronic systems can tell you in real time if you're placing an order that doesn't make sense. Trust your system to catch errors for you so patients can receive their products sooner.
Attach Trace Files
When you attach trace files to an order, your labs can begin processing the order even before the frames arrive. This reduces the turn-around time for your orders, and you'll receive your products sooner. Your patients will love how quickly they get their glasses.
Integrate Your Solution with Your Practice Management System
Leaving your practice management system to place optical orders takes up time. Instead, integrate your ordering solution with your system so you don't have to bounce back-and-forth. This is a great way not only to save time and reduce data entry, but it also creates a more seamless workflow.
Track Your Orders in Real Time
Take out the guess work of when your orders will arrive and track them online. By knowing when an order will arrive, you can notify your patients and save them time as well. Plus, a few clicks of the mouse to track an order is a big timer saver compared to calling up the lab to track the order for you.
Drop Ship Your Orders
Another way to save both you and your patients time is to utilize drop shipping with your online solution. This way patients don't have to take the time to re-visit your office to pick up their products, and you don't have take time away from the other patients in your practice.
Fully utilizing an online ordering solution can save your practice a ton of time. What are some of your other ways to save time in your office?
If you're looking for an ordering solution for your practice, check out VisionWeb!