As you know, one of the main ways for patients to find your practice is through searching for optometrists online. Most companies hire search engine optimization specialists or agencies to make sure the technical or backend of their website isn't blocking their practice from ranking highly. While this is definitely useful and necessary when setting up your site, it isn't always in the budget.
We wanted to offer you a few basic tips to boost your practice's SEO when you're tight on resources.
The Basics of Optometry Practice SEO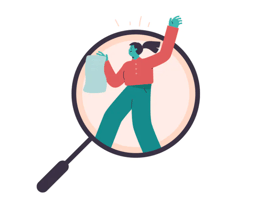 Website Keywords
One of the most important ways to rank highly in Google is through smart content marketing. Using keyword planners, you can write articles and other information for your website that includes these highly-searched topics. You can inform patients on things like dry eye, how diabetes affects vision, and reducing allergic irritation.
Reviews
Often the first results that show up when someone searches for your practice can be review pages. Although you have no control over what's mentioned in your online reviews, you can try to flood out any negative or unsavory reviews with positive ones. We have a few tips for building a good reputation online here. If an unfavorable review seems to rank highly when your practice's name is searched, you can request to get it removed by following these instructions.
Analytics
There are a many ways to use Google Analytics to optimize the pages on your website and improve your ranking on Google. We've covered how to use Google Analytics in this article. But in terms of SEO, focus on highlighting which pages aren't seeming to get organic traffic so you can figure out how to improve their ranking. Then, you can add your "schedule an appointment" call-to-action to pages that do receive quite a few organic visits. You'll need to monitor your website analytics for a few months before you gain enough data to analyze.
---
More business analytics and marketing tips can be found in our free ebook, OD Handbook: Small Business, Big Profits.