EHR software is making the
mobility and efficiency
of eyecare practices skyrocket by connecting mobile devices with software solutions. As mobile devices, such as tablets and smartphones, become more powerful, they also become more useful to your practice.
With the rise of technology use in healthcare, security concerns and risks associated with using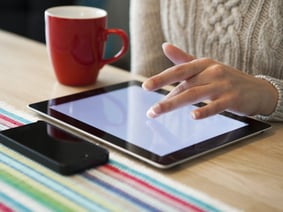 mobile devices have been voiced by patients and professionals, with the chance of sensitive information getting into the wrong hands. HealthIT.gov has a ton of great resources to help you learn more about the things that you need to do to ensure security on your devices.
Security of patient sensitive information should be your, and your software vendor's, top priority when using EHR software. While technology and IT security might not be your strong suit, there are simple steps you can take right now to help further ensure the safety and security of the mobile devices in your office, and the sensitive data they hold. We have gathered a few simple steps and tips you can take to fortify your security process. While some of these suggestions may seem like common sense, they are still necessary steps towards making your EHR software secure for you and your patients.
Read More