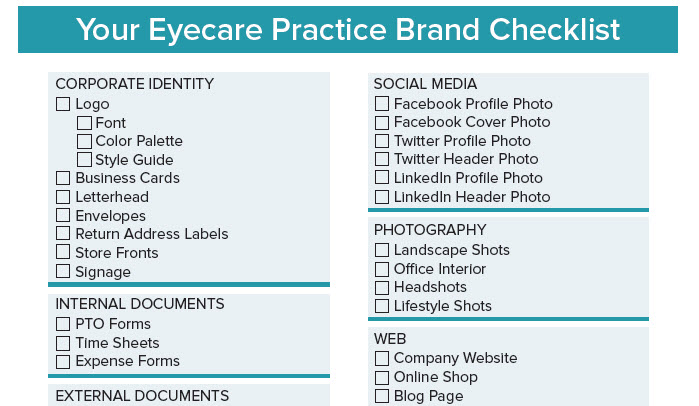 Your brand image is the essence for your practice, making it extremely important to all aspects of your business. Yet, many practices struggle with maintaining a consistent brand image throughout all of their office materials.
It can be easy to forget about branding on smaller documents around the office, and that is why we've asked our in-house designer to come up with a branding checklist of all the things that you should be focusing on in your practice to develop a strong brand.
We hope the checklist below at least gets your wheels turning when thinking about how you represent your practice, and how you can work to improve your brand image before the end of the year.
Read More